Promoting an Open Government Ecosystem in Belize
Belize
Project completed

Description
This project aims to provide opportunities for public institutions and citizens so they can co-create public goods through social innovation. To that end, the project seeks to strengthen the civil sector's capacity to better engage in the improvement of public service delivery through effective collaboration between government and citizens to establish social innovation projects.
Enabling an open government ecosystem is critical to improving public safety and governance in Belize. Building pro-transparency coalitions among civil society and local governments, including active participation from vulnerable groups, is imperative to fostering citizen participation through enhanced civic engagement and increasing the effectiveness and resilience of public institutions.
Belize—through e-government initiatives—can incorporate citizen groups, NGOs, or private entities to support the open government process. Greater public involvement would translate to increased government accountability and client-focused public service delivery. Additionally, this involvement would bolster government accountability, enhance the use of data, and improve public services.
Project purpose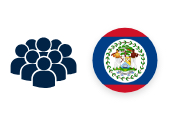 The project aims to impact the country's entire population by strengthening public institutions and building capacities to generate public value from data, which will lead to improved government services.
Project goals
Reinforce existing e-government initiatives to guarantee public access to information and effective service delivery.
Strengthen the capacities of civil society organizations to participate in coalitions and advocate for the improvement of government services;
Promote effective collaboration between government and civil society through coalition-building processes and social innovation mini-grants; and
Match social innovators with funding and foster the adoption of disruptive solutions for better public service delivery.
Main achievements
50
A group of over 50 participants from both the government and civil society were exposed to cutting-edge knowledge on open government and practical open data experiences.
15
A group of 15 public officials from different entities from the government are part of an Open Data working group and received specific training on Open Data standards.
2018
Belize hosted the first ever "Belize Open Week (BOW)". BOW was a unique multi-stakeholder opportunity to learn about Open Government and to participate in co-creation processes and also function as the 2018 Developing the Caribbean (DevCa) initiative, with simultaneous activities in Belize and Jamaica. A total of 182 participants from the public, private, and NGOs sector were part of the week's activities.
US$5000
The project issued a call for proposals to award US$5000 each to the ten most innovative projects to improve public services in Belize. 10 collaborative projects were received.
Structure
1
Open Government and Open Data Trainings
Public officials, civil society, academia, the private sector, and media outlets learn together about the latest trends and tools for an effective Open Government. Training is facilitated by top regional experts.
2
Dialogues and Collaboration Networks
A multi-stakeholder debate is crucial to any open government initiative. Dialogue allows participants not only to engage in the development of a specific outcome but also to contribute with their own expertise. The dialogue table methodology allows participants to understand issues better and reach agreements.
3
Seed Funding for Disruptive Open Government Initiatives
As part of the capacity building process, participants can co-create solutions and compete for seed funds put their plans into motion.
Strategic partners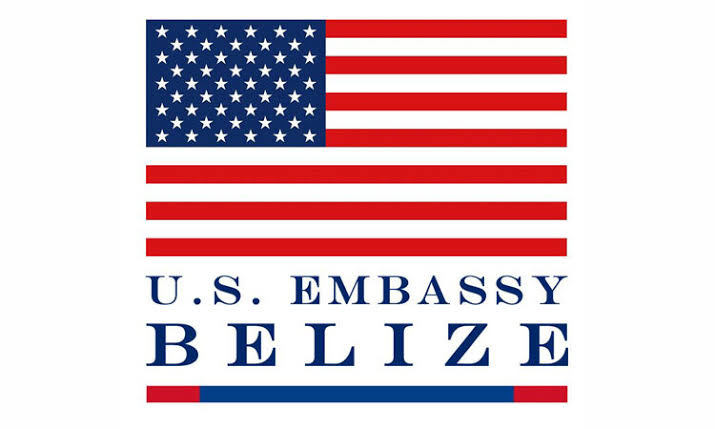 Donor
Local Partner

Implementing partner
Success Stories
Students strengthen collaborative initiatives
Corozal Town, District Corozal, Belize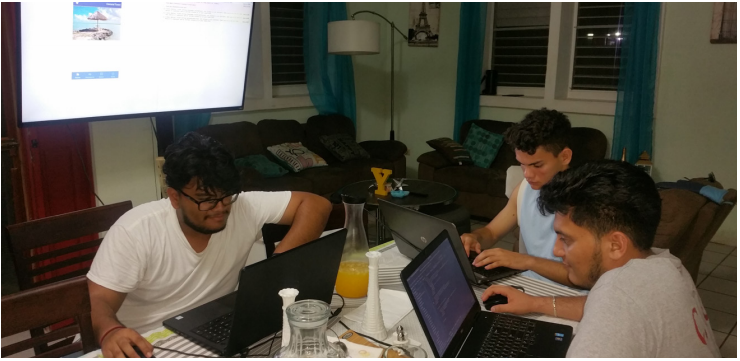 "I am very excited to see the completion of the Open Government project, because I can see the potential benefits offered to improve communication between the community and the municipality. The Council is also proud of the students involved in the Project, which showcases the talent coming from northern Belize." Rigo Vellos, Mayor of the Council of Corozal Town.
Martin expanded his business
Toledo District, Belize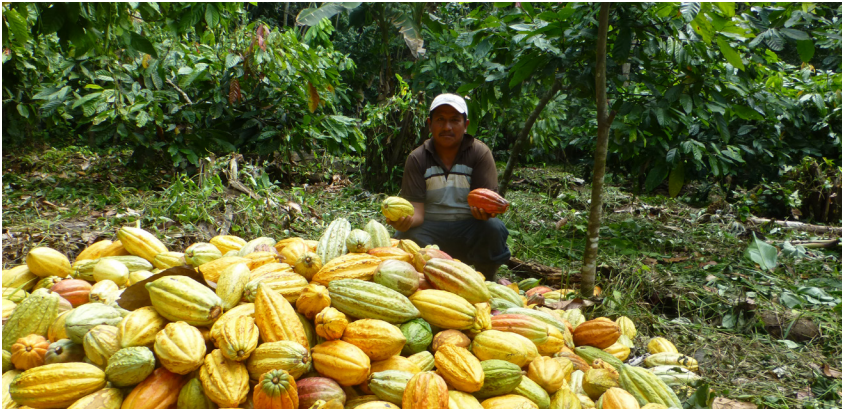 "By investing in subsistence agriculture and receiving training from Ya'axché to diversify my source of income, I have benefited from cocoa agro-forestry, which gave me the opportunity to expand to the area of beekeeping for the production of honey and building my organic farm to create a local tourist experience." Martin Chiquin, farmer.
Which of the following SDGS (Sustainable Development Goals) this project support?