Transformation to an Open Public Administration in Belize project's first cycle of webinars presented at BTEC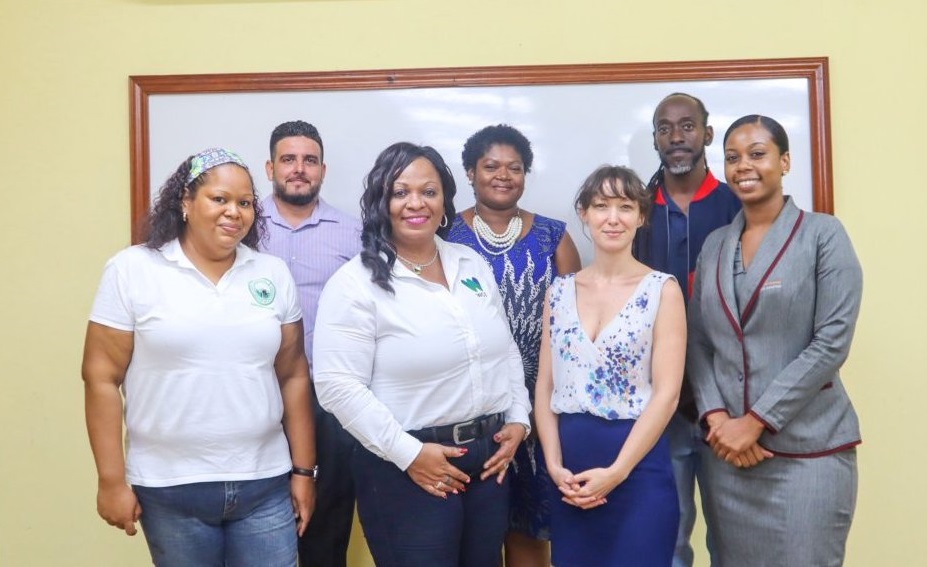 The Trust for the Americas, in collaboration with OAS, launched its cycle of webinars on Open Government last week in Belize City to strengthen the capacity of the Belize Ecosystem towards the development of a National Open Government Action Plan. Over 58 participants attended the webinar, online and onsite at BTEC (Belice Training and Employment Centre), which generously provided access to their training room facilities. The webinars were delivered by international experts in a videoconference format, overseen by the OAS and the Open Government Partnership (OGP), and accompanied by the project's coordinating team in Belize.
Belize has made significant strides towards reducing corruption and advancing public participation, including the acceding to UNCAC (United Nations Convention against corruption) – December 2016, as well as active participation and development of government and non-government actors in the first phase of Trust for the Americas Open Government Project. This new phase "Transformation to an Open Public Administration in Belize" is not only timely in the face of the many issues of accountability and transparency currently in the forefront but seeks to build on the first phase through the development of a National Action Plan for Open Government and the establishment of a national monitoring mechanism.

About The Trust for the Americas:
The Trust for the Americas is a non-profit 501(c)(3) organization affiliated with the Organization of American States (OAS). It was established in 1997 to promote public and private sector participation in social and economic development projects in Latin America and the Caribbean. Our initiatives, implemented through local partner organizations, seek to improve access to economic opportunities as well as to foster innovation in vulnerable communities in the hemisphere. To this end, The Trust also promotes social inclusion and good governance. The Trust has offices in Washington, D.C., Colombia, and Canada.
More information: www.trustfortheamericas.org
Facebook: The Trust for the Americas Twitter: @Trust4Americas