The Trust for the Americas launches 48h Virtual Hackathon on Open Data Enabling Tourism in Belize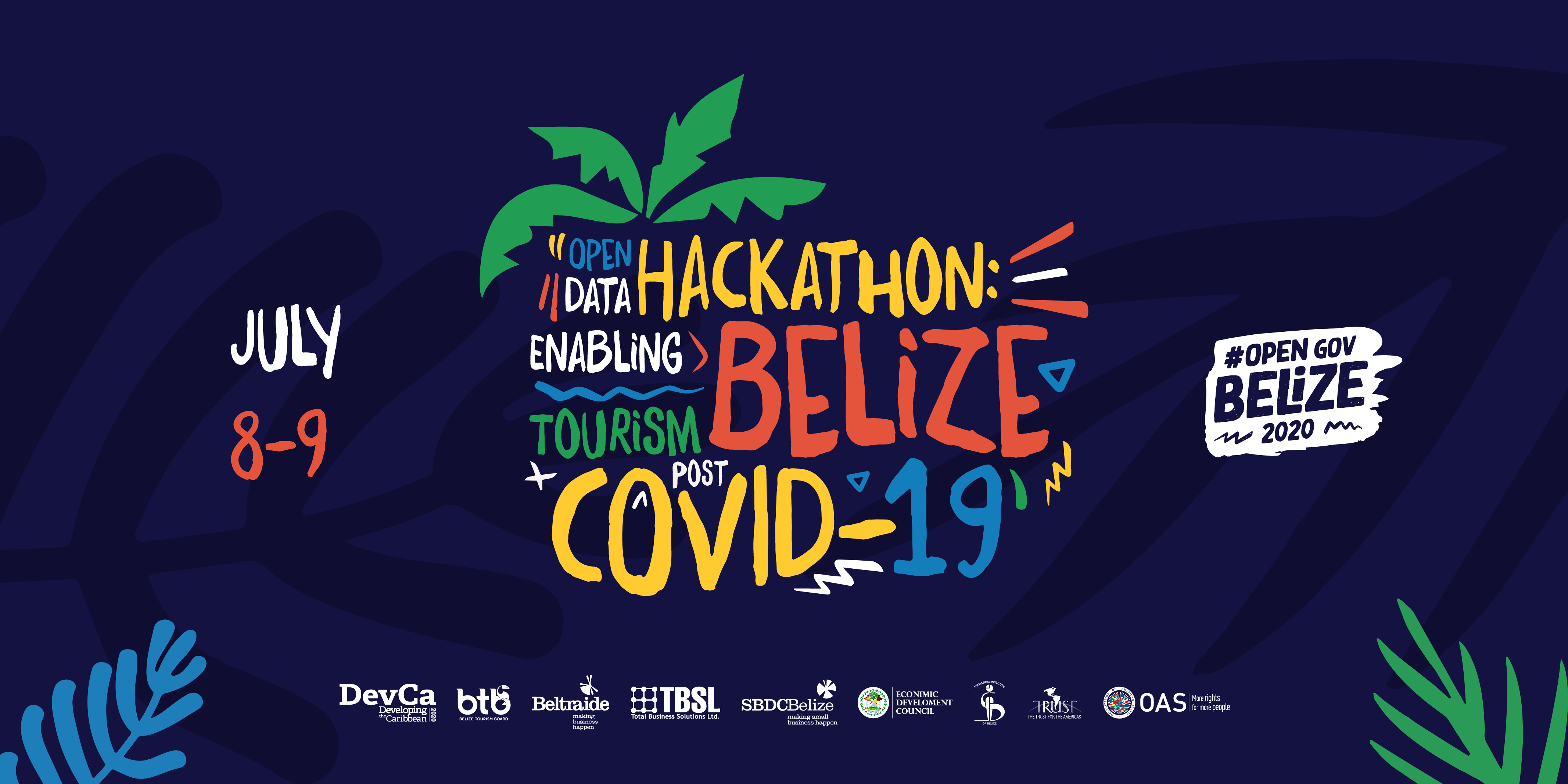 We invite you to participate in a 48-hour fully virtual hackathon competition and explore ideas staged under the theme "Open Data: Enabling Belize Tourism Post COVID-19".
It will take place on: Wednesday 8th July, 2020 @9:00AM – Thursday 9th July, 2020 @9:00PM (BZ Time)
You can register through this link: https://www.eventbrite.com/e/110059334432
With tourism being an Information-Intensive sector, effective access to data and information provides the basis for awareness, choice, security, and improved service delivery between the prospective tourist and local operators. The DevCA-Belize2020 Hackathon will focus on solutions for the utilization of open data in tourism to promote destinations, highlight value-added services and improve safety and security. Potential solution areas include:
Tourist Travel & Stay
Health Security & Visitor Experience
Domestic Tourism
Breakout sessions will be organized online so contestants can gather as teams to participate in the competition.
An awards ceremony will also be organized and prices distributed to the winners.
Prizes:
– 1st place US$500
– 2nd place US$300
– 3rd place US$200
This Hackathon is organized as part of the project Transformation to an Open Public Administration in Belize and in collaboration with BCC, DevCa, Beltraide, the Statistical Institute of Belize, UWI Open Campus, Belize Tourism Board, and the Economic Development Council as part of the Belize Open Government Steering Committee.
Feel free to share this invitation with anyone you think might be interested – developers, IT enthusiasts, civic tech, students, public sector, and anyone who would be up to the challenge!