The Trust for the Americas' DIA Youth Innovation Lab Graduates 297 Entrepreneurs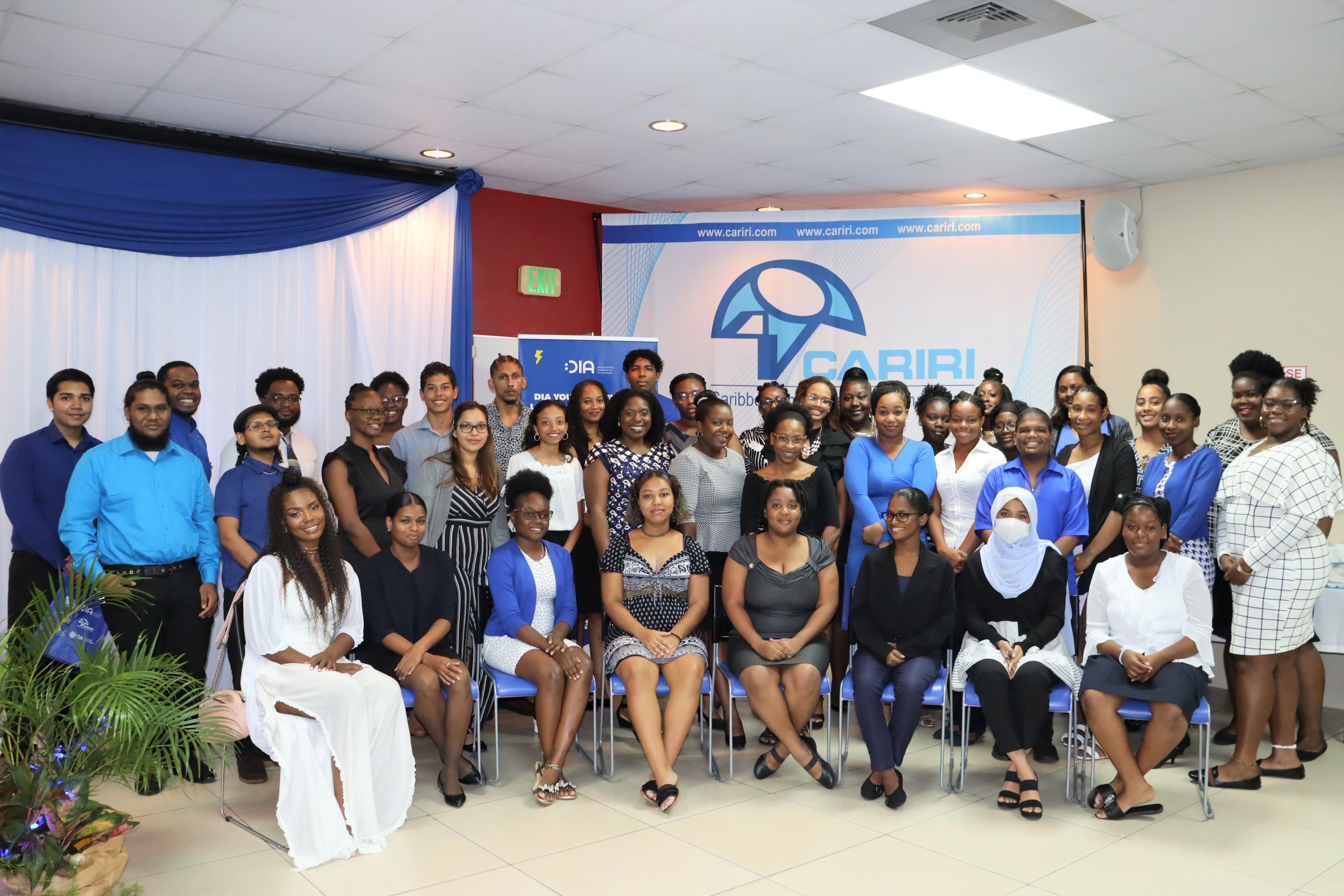 Port of Spain, Trinidad and Tobago – October 20, 2023. The Trust for the Americas, in collaboration with the Caribbean Industrial Research Institute (CARIRI) and the generous support of the Citi Foundation, celebrated the in-person graduation of 297 individuals from the DIA Youth Innovation Lab at Trinidad and Tobago. These young innovators now stand ready to harness their transformative potential and lead the charge in developing solutions that promise to usher new livelihood opportunities and foster economic development in their communities.
The DIA Youth Innovation Lab in Trinidad and Tobago (DIA Lab TT) was launched in June 2021. This initiative was established with a clear mission – to ignite innovation and nurture disruptive solutions among at-risk youth within Trinidad and Tobago. DIA Lab TT accomplishes this by providing access to cutting-edge technology training, collaborative workspaces, specialized curricula, invaluable mentorship, and essential seed funding grants.
At the event, Quimey del Rio, DIA Senior Project Officer at The Trust for the Americas, remarked, "We're here to celebrate the vision of fostering innovation, entrepreneurship, and youth development. Caribbean youth are tackling local challenges through technology, training, and collaboration. Today, almost 300 talented individuals graduated with skills to excel in competitive industries. Our DIA Labs provide a safe space for young entrepreneurs. We thank CARIRI and the Citi Foundation, but most importantly, we appreciate the trust of our youth and their communities."
The Honourable Foster Cummings, Minister of Youth Development and National Service, also present at the event, expressed: "The Government of Trinidad and Tobago is committed to the development of young people, and we have decided to pay attention to the areas of entrepreneurship and innovation. We have become a society that requires innovators, and when we see people heading in that direction, we want to support that, and this lab here at CARIRI has that."
At her address, Desirai Johnson Phillip, a distinguished DIA Lab TT graduate from cohort 15, shared, "Being a part of this program has shown us how to rebrand, revamp, and create the next steps. We've learned not only the ABCs of startups but also that it's okay to fail. We've learned to think outside the box and see opportunities where others won't. We are the ones who dare to dream and chase it with everything we've got."
Graduating these 297 exceptional individuals is just the beginning of a transformative journey. They now stand at the forefront, ready to soar in the digital economy, armed with innovative ideas and a relentless spirit. This milestone underscores the unwavering commitment of all our partners to empower the youth of Trinidad and Tobago and fortify the foundation of a more resilient labor market for the future.
Since its inception in 2021, the DIA Lab TT has empowered almost 700 youth through rigorous training, sensitized 1700 community members through engaging workshops and awareness sessions, provided essential networking opportunities, and actively supported the development of 88 groundbreaking projects and ventures that promise to change the face of innovation in Trinidad and Tobago.
To learn more about this project, visit https://www.trustfortheamericas.org/programs/dia/dia-urban-lab-youth-innovation-trinidad-and-tobago.
***   
About The Trust for the Americas:    
The Trust for the Americas is a non-profit 501(c)(3) organization affiliated with the Organization of American States (OAS). It was established in 1997 to promote public and private sector participation in social and economic development projects in Latin America and the Caribbean. Our initiatives, implemented through local partner organizations, seek to improve access to economic opportunities as well as to foster innovation in vulnerable communities in the hemisphere. To this end, The Trust also promotes social inclusion and good governance. The Trust has offices in Washington, D.C., Colombia, and Canada.    
More information: www.thetrustfortheamericas.org     
Facebook: The Trust for the Americas  Twitter:   @Trust4Americas    
About Democratizing Innovation in the Americas (DIA):   
DIA is a regional initiative of The Trust for the Americas that was launched to foster innovation and empower new generations through access to technology training, specialized curricula, collaboration spaces, mentorship, and financial resources for social and economic ventures.