Microsoft and The Trust for the Americas host virtual training for more than 200 people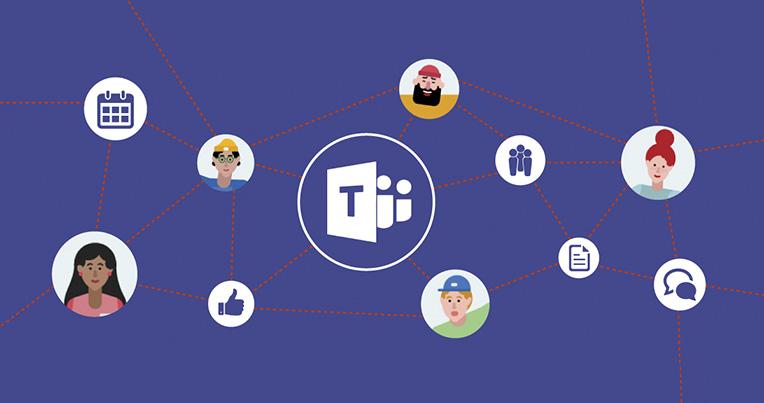 Teams is a an excellent tool for online collaboration
El miércoles 25 de marzo de 2020, The Trust for the Americas llevó adelante la primera capacitación de Teams, liderada por Jorge Cella, director de filantropías de Microsoft para América Latina.
Teams es una plataforma que permite establecer comunicaciones unificadas en las organizaciones, ofreciendo funcionalidades como chat, reuniones, llamadas, colaboraciones, integración de aplicaciones o almacenamiento de archivos. The Trust for the Americas utiliza esta herramienta para coordinar sus operaciones en más de 20 países del hemisferio.
The Trust for the Americas durante las últimas dos semanas, se ha enfocado en identificar cuáles son aquellos cursos y oportunidades de capacitación que podrían tener mayor interés en el público, sobre todo para los operadores de los centros tecnológicos y socios locales de nuestra franquicia social POETA y en nuestros beneficiarios para seguir adelante con su trabajo diario, su capacitación y su educación.
Con mucha satisfacción pudimos verificar que las 273 personas de 13 países que estuvieron conectadas en la presentación, nos confirmaron la importancia de la capacitación y el entrenamiento online en este momento.
El contexto de crisis que trajo aparejada la pandemia del coronavirus en América Latina nos convoca a una responsabilidad mayor de seguir brindando oportunidades y capacitaciones a nuestros beneficiarios en toda América Latina y el Caribe.
Es por eso que, a partir de esta semana, con el lanzamiento de este primer curso, estaremos realizando una serie de capacitaciones en formato virtual, por Teams través del uso de nuestra plataforma exclusiva "aula virtual" con la cual damos apertura a un conjunto de capacitación continua para nuestros beneficiarios garantizando el seguimiento de nuestras operaciones y el apoyo a toda la red de centros en la región.
Los invitamos a mantenerse atentos a nuestras redes sociales para información de nuestra programación.
About The Trust for the Americas:
The Trust for the Americas is a non-profit 501(c)(3) organization affiliated with the Organization of American States (OAS). It was established in 1997 to promote public and private sector participation in social and economic development projects in Latin America and the Caribbean. Our initiatives, implemented through local partner organizations, seek to improve access to economic opportunities as well as to foster innovation in vulnerable communities in the hemisphere. To this end, The Trust also promotes social inclusion and good governance. The Trust has offices in Washington, D.C., Colombia, and Canada.
More information: www.trustfortheamericas.org
Facebook: The Trust for the Americas Twitter: @Trust4Americas
Argentina
-
Brasil
-
Chile
-
Estados Unidos
-
Colombia
-
Costa Rica
-
Ecuador
-
El Salvador
-
Honduras
-
Mexico
-
Panamá
-
Perú
-
Puerto Rico
-
República Dominicana