Awards Ceremony "A NEW PATH": PROMOTING A HEALTHY ENVIRONMENT AND PRODUCTIVE ALTERNATIVES FOR JUVENILE REMANDEES AND OFFENDERS IN JAMAICA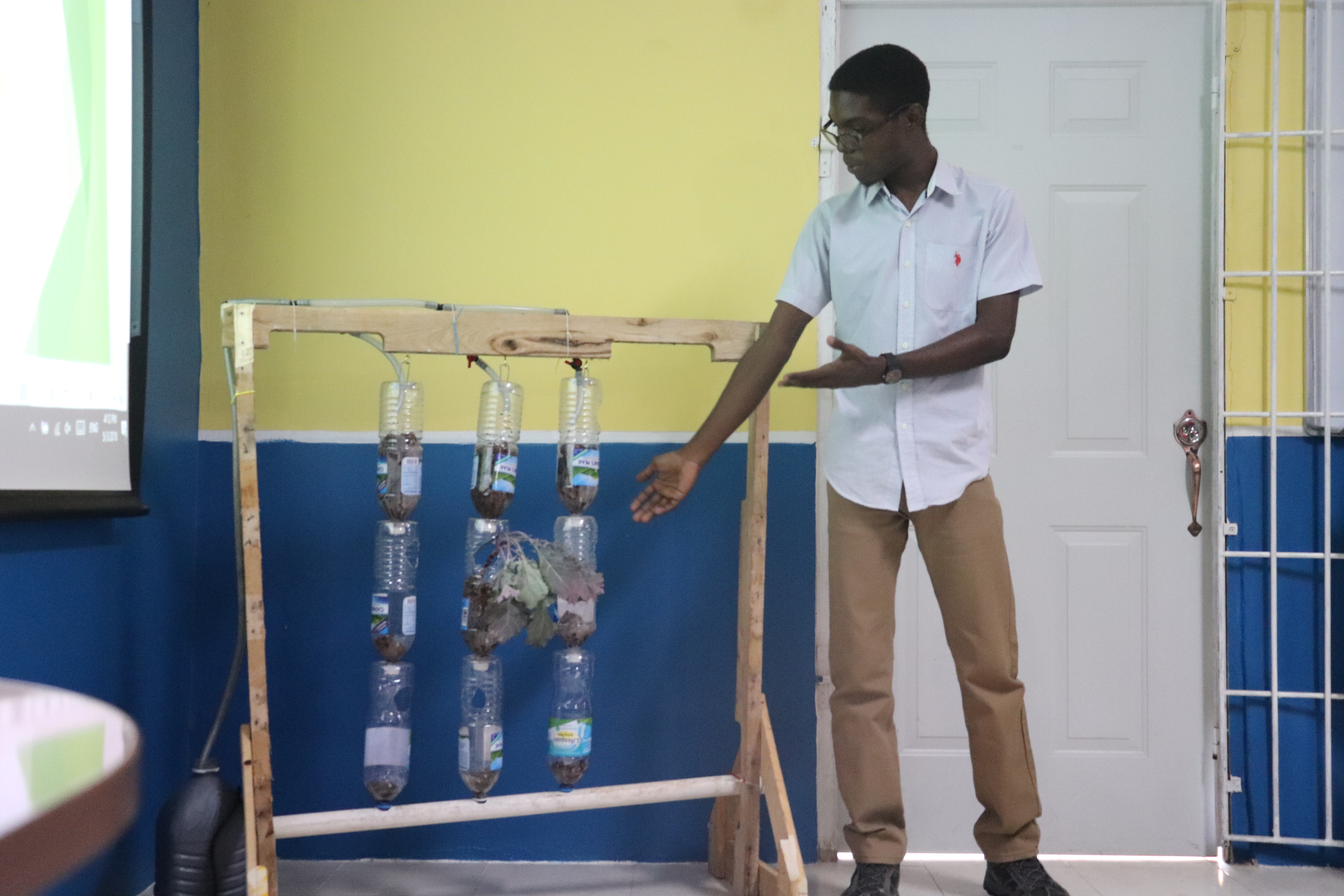 The Organization of American States (OAS) and the Trust for the Americas (TRUST) are implementing "A New Path: Promoting a Healthy Environment and Productive Alternatives for Juvenile Remandees and Offenders in Jamaica" with the financial support of the United States Agency for International Development (USAID). The project seeks to improve the lives of youth in conflict with the law. A priority of "A New Path" is to offer support for youth to address their emotional, social, educational, and economic challenges. It works with key areas that can enable the successful economic and social integration of youth, having assisted more than 2,400 youth in Jamaica since 2015.
One of the key priorities of A New Path is to promote economic opportunities for the releasees over 16 years old, considering the lack of a licit means of income is one of the most important factors associated with criminal recidivism. To achieve the economic empowerment of the releasees from the four juvenile facilities in Jamaica, South Camp, Metcalfe, Rio Cobre, and Hill Top, A New Path has implemented a series of activities to foster job opportunities and entrepreneurship. The latter has been quite successful to overcome the stigmatization of this population.
More than 300 releasees have participated in these entrepreneurship activities; 133 received extensive training in entrepreneurship during a one-week residency program, 62 of which were awarded micro-grants to start their own business. On the other hand, 28 youth and their families were trained in agriculture and awarded seed capital to implement their micro-farms.
Since 2015, over JA$36milion has been invested in these initiatives, half of these resources were directly reverted to the 90 business established by the youth that are helping with the economic growth of disadvantaged communities in Jamaica.
OAS and the TRUST have partnered with Jamaican organizations to deliver these activities. The Institute of Law and Economics and the Jamaica Agricultural Society have been fundamental to provide extensive training to the youth and assist them in establishing their ventures. Training includes the development of the business plan, financial forecasting, marketing (including market segmentation, branding, labeling), and life skills and their importance in the business environment.