DIA Summit 2020 takes Jamaican youth to another level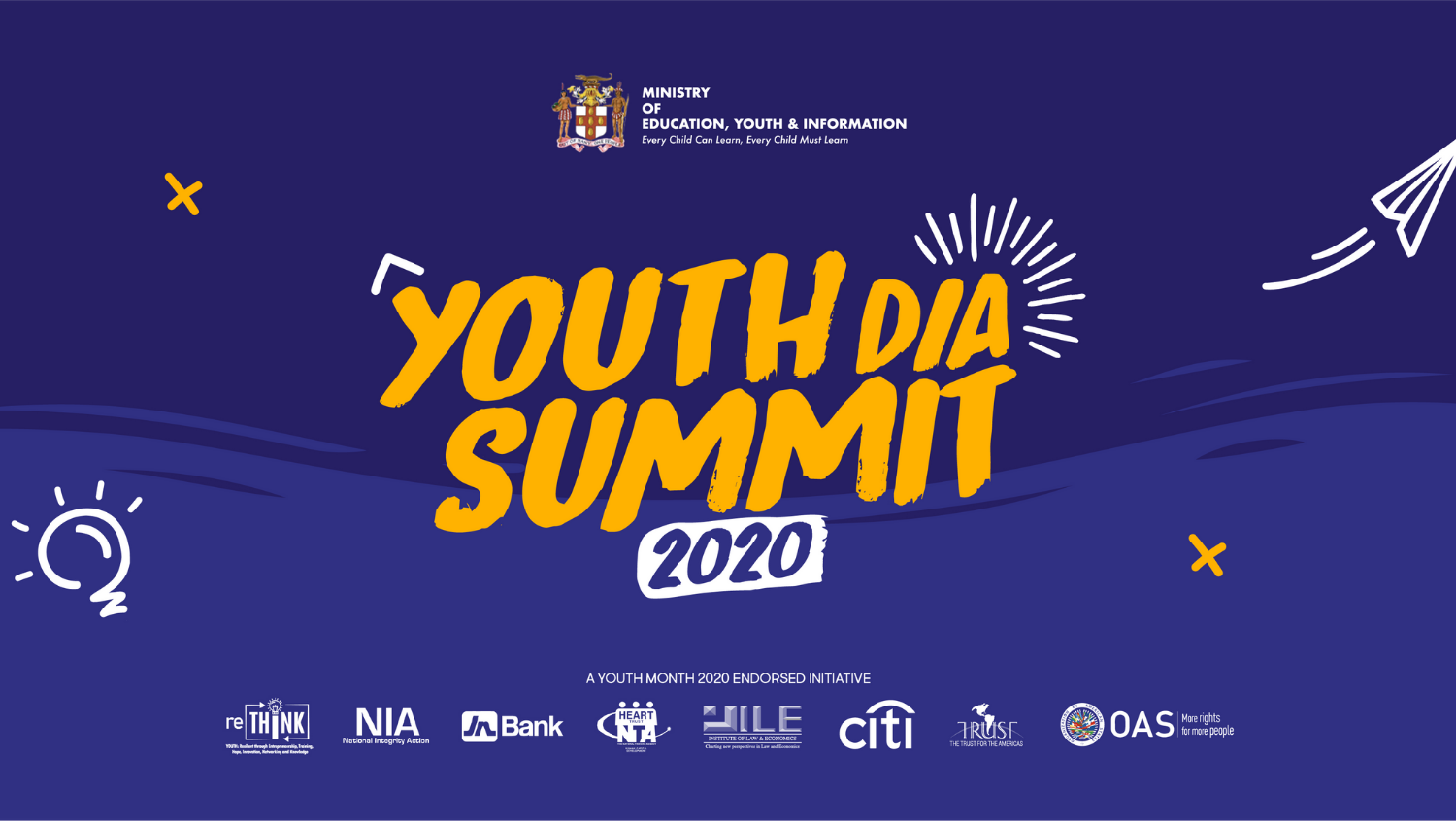 Strong partnerships to spur youth development in the Caribbean
The Trust for the Americas in partnership with the Institute of Law and Economics (ILE) and the Ministry of Education, Youth, and Information of Jamaica is launching the Youth DIA Summit during Youth Month 2020 in Jamaica.
During the Youth DIA Summit, participants will have the opportunity to learn how to REFRESH their business skills, REFOCUS their business strategies, and earn a REWARD by putting together a monetization strategy. We expect 500 participants to be empowered through the 3-weekends' worth of hands-on online training to use social media and digital tools to learn and earn online.
In 2015, The Trust for the Americas created the program "Democratizing Innovation in the Americas (DIA)". DIA is a regional initiative that encourages innovation and empowers new generations through access to advanced technology, creativity accelerators, collaboration spaces, personalized study programs, tutorials, and financial resources for social and economic enterprises. To date, the DIA program has benefited more than 5,000 people directly and has incubated more than 160 social and technological innovation projects in Belize, Jamaica, Costa Rica, Colombia, Mexico, and Panama.


About The Trust for the Americas:
The Trust for the Americas is a non-profit organization affiliated with the Organization of American States (OAS). Established in 1997 to promote public and private partnerships, The Trust has implemented projects in 24 countries and worked with over 1,000 organizations in the region. Our initiatives seek to promote educational and economic opportunities as well as government accountability and transparency.
Our unique alliance with the OAS allows us to have access to decision-makers within the region. This foundational partnership is the basis through which we create strong networks across member states and the private sector. Through the evolution of our region, The Trust continues to endure by facing challenges through strategic partnerships that promote cooperation for sustainable results.
The Trust of the Americas is a non-profit 501(c)(3) organization.
More information: www.trustfortheamericas.org Facebook: The Trust for the Americas Twitter: @Trust4Americas