The Trust for the Americas presents technical note on Open Government in Costa Rica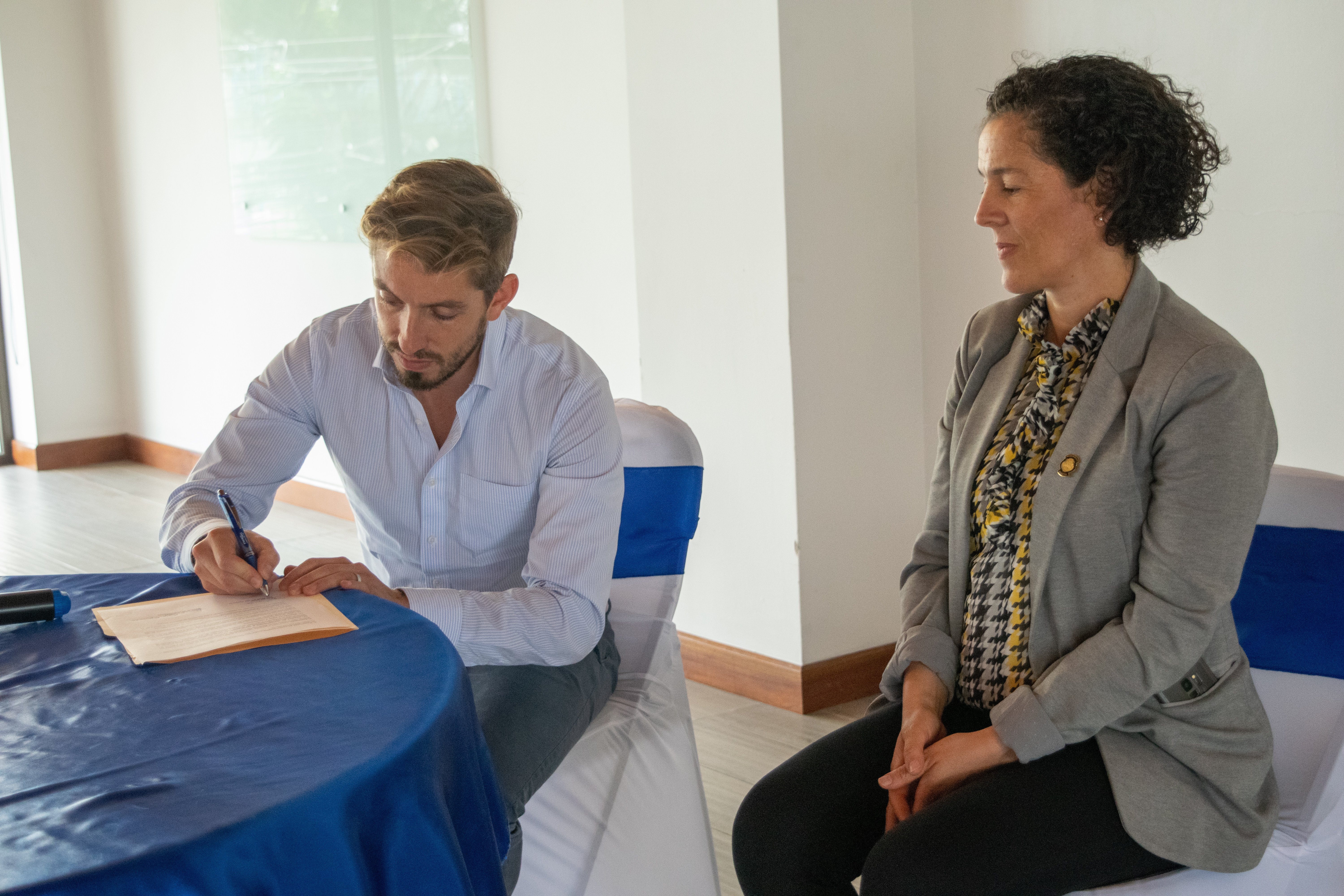 Rodrigo Iriani on behalf of The Trust for the Americas signing a cooperation agreement with the Ministry of Communications in Costa Rica
By Rodrigo Iriani, Project Manager
In 2016 we began a journey in support for the government and Costa Rican society on the Open Government agenda. Today, we have valuable lessons learned, best practices, and a projection towards sub-national governments. In 2018 we undertook the challenge of transferring the successful national processes to fifteen Municipalities outside the Greater Metropolitan Area.
In July 2019 we signed an agreement of understanding with the Ministry of Communication of the Costa Rica to work together in bringing these experiences and best practices to all the Costa Rican cantons, under an Open Munis Route. During 2020, we will implement pilot projects for the use of civic technology in two municipalities, which simplify government services for greater efficiency in the management and issuance of municipal certificates, licenses or patents, generating confidence in their validity and traceability.
Following the project, six municipalities have an Open Data policy, and another seven are for approval by the Municipal Council.
To contribute to the debate on the importance of opening public data and enhancing the capacity of governments we present this paper where The Trust for the Americas, the Organization of American States and various instances of the Government of Costa Rica explain how collaboration to promote social innovation at the service of citizens. Furthermore, this article will showcase how this alliance positioned Costa Rica as a leading country in open government. This technical note covers our journey that started in 2016 and culminates with the summary of activities and achievements met in the last three years.
The goal is to bring our readers and especially the Municipal leaders, closer to an experience that will allow them to build new services and position themselves among the few projects of this style in Latin America.
Want to learn more about what it means for a country to want to be an Open State?
Download our publication in the orange link below. (Available only in Spanish)