Empowering our Communities through Lifelong Learning Opportunities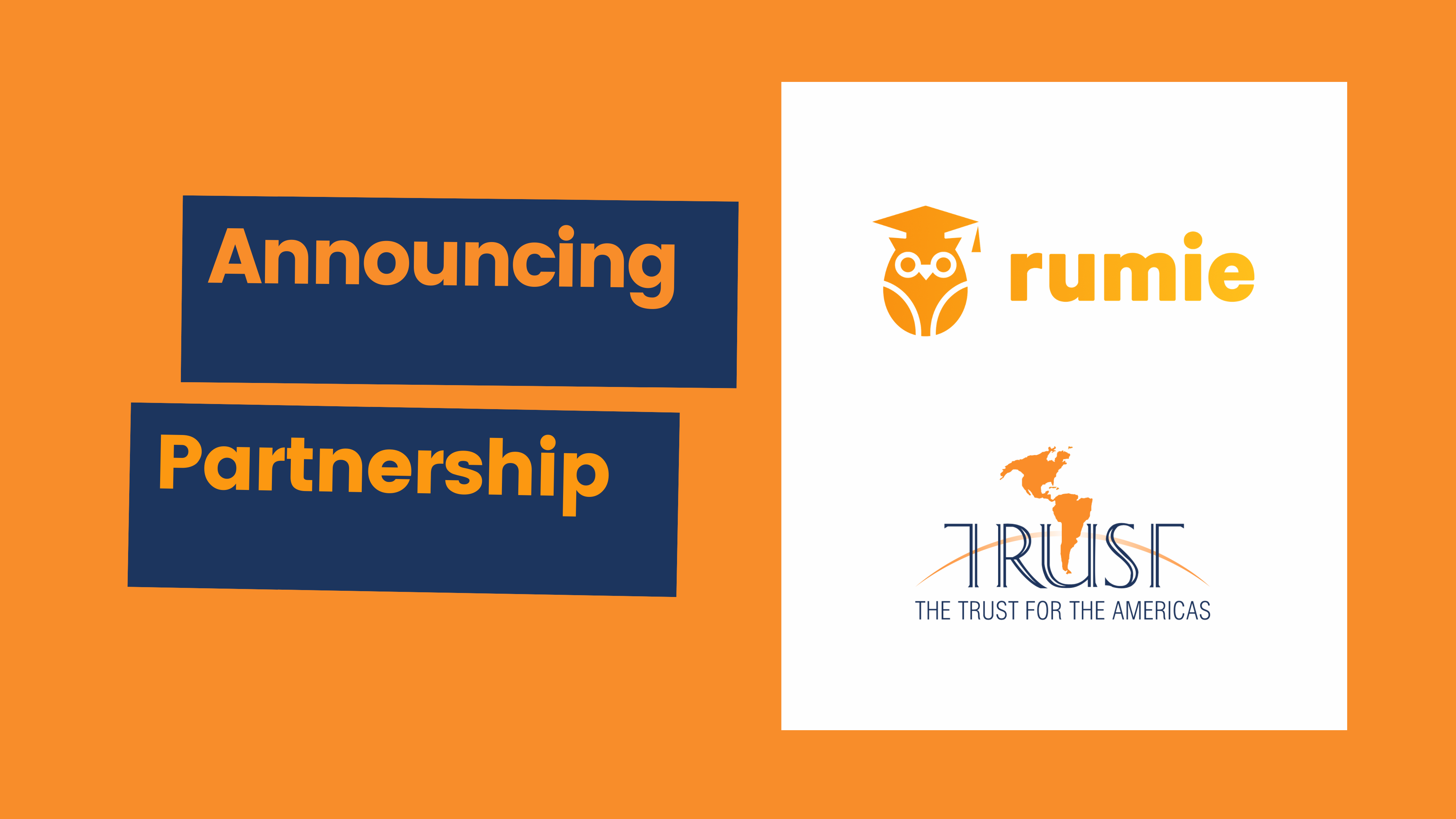 Rumie + Trust "So everyone can learn anywhere"
The Trust For the Americas is excited to announce our partnership with Rumie to bring resources to your communities that help them succeed.
Our mission is to provide vulnerable communities with job readiness tools and hands-on skills to help them become self-sufficient. We're working with Rumie to put useful learning opportunities in front of individuals who need it the most, inspiring people to succeed and communities to thrive.
Rumie-Learn is a free digital library of micro-learning Bytes centered on life and career development. Anyone can use Rumie-Learn to enhance their soft skill development in areas like Innovation and Job Skills.
Bytes are 10 minutes or less, making them 20% more effective than traditional online learning - and it's completely free. The Trust For the Americas has also partnered with Rumie to create bytes on innovation and entrepreneurship skills to distribute to our communities. Here is a byte created by our Mexico team.
Imagine someone who has recently received a laptop but doesn't know where to start when it comes to putting together a great resume . They can use Rumie-Learn to perfect their resume, cultivate great interviewing skills and then learn how to communicate effectively with a new team - all within 30 minutes.
If you're interested in becoming a Rumie partner or just learning more, please contact Tanya at
tanya@rumie.org


About The Trust for the Americas:
The Trust for the Americas is a non-profit organization affiliated with the Organization of American States (OAS). Established in 1997 to promote public and private partnerships, The Trust has implemented projects in 24 countries and worked with over 1,000 organizations in the region. Our initiatives seek to promote educational and economic opportunities as well as government accountability and transparency.
Our unique alliance with the OAS allows us to have access to decision makers within the region. This foundational partnership is the basis through which we create strong networks across member states and the private sector. Through the evolution of our region, The Trust continues to endure by facing challenges through strategic partnerships that promote cooperation for sustainable results.
The Trust of the Americas is a non-profit 501(c)(3) organization.
More information: www.trustfortheamericas.org Facebook: The Trust for the Americas Twitter: @Trust4Americas
Antigua & Barbuda
-
Argentina
-
Belize
-
Brasil
-
Chile
-
Estados Unidos
-
Colombia
-
Canada
-
Costa Rica
-
Ecuador
-
El Salvador
-
Guatemala
-
Honduras
-
Jamaica
-
Mexico
-
Nicaragua
-
Panamá
-
Perú
-
Puerto Rico
-
República Dominicana
-
St. Kits & Nevis
-
St. Lucia
-
St. Vincent & Granadinas
-
Venezuela