The Trust for the Americas en alianza con ITEI y COST Jalisco inicia ciclo de seminarios sobre datos abiertos en la lucha contra la corrupción en infraestructura y obras públicas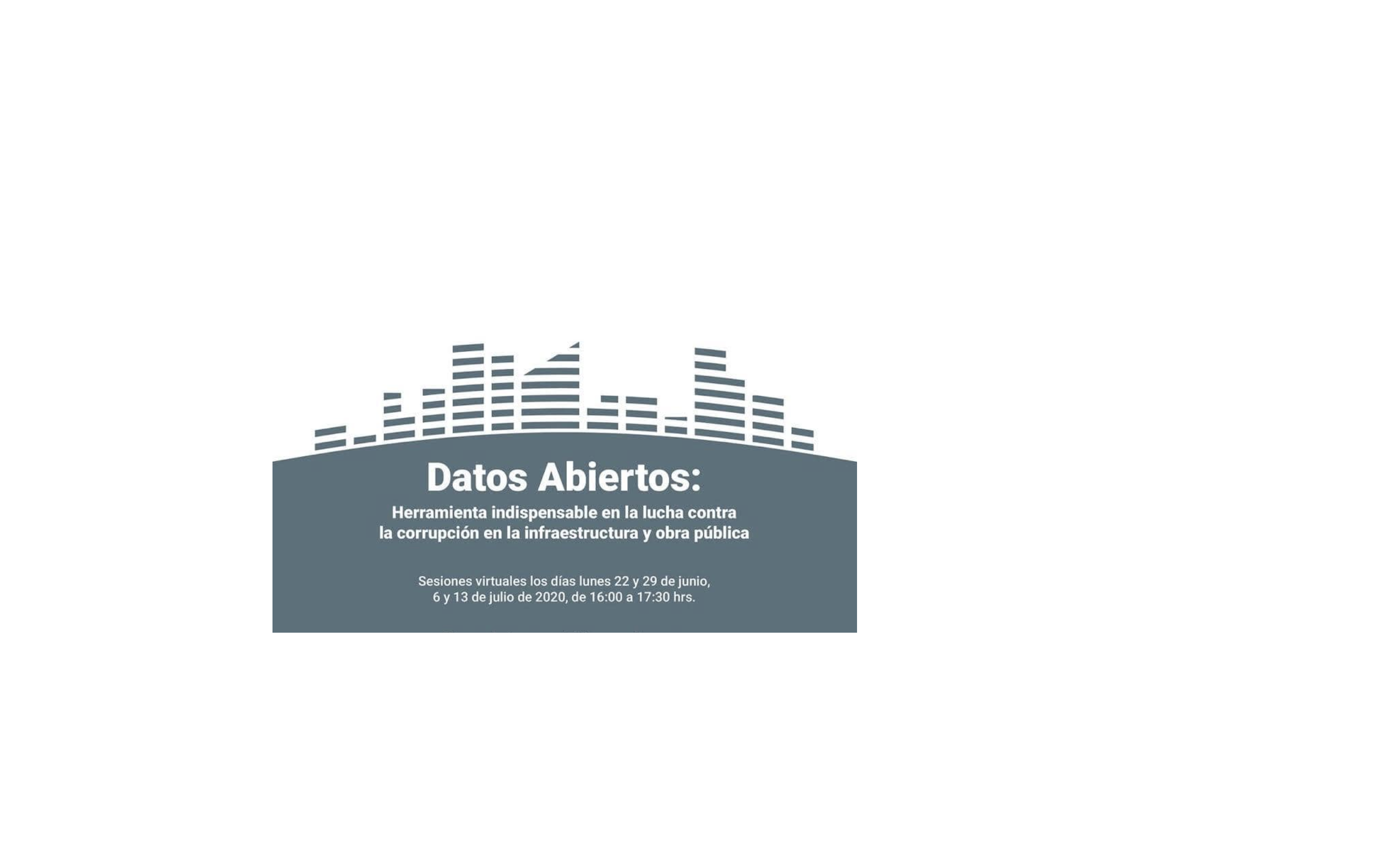 Open Data against corruption
Washington, D.C. 22 de junio de 2020- The Trust for the Amercias en alianza con la Iniciativa en Transparencia en Infrastructura de Jalisco (COST) y el Instituto de Transparencia, Información Pública y Protección de Datos Personales del Estado de Jalisco ITEI inician un ciclo de seminarios para funcionarios públicos en Jalisco, México.
Las sesiones virtuales en Zoom, de manera semanal. Los lunes de 16:00 a 17:30 hora Jalisco, MEX son abiertas al público. Estas sesiones se complementarán para 40 personas seleccionadas que completarántrabajo autónomo (lecturas, qüices, videos, otros) en la plataforma virtual de The Trust for the Americas.
A continuación el calendario y agenda del ciclo de seminarios:
Módulo 1. Marco general - 22 de Junio
Introducción al mundo de los datos

¿Por qué datos abiertos?

Relación entre Gobierno Abierto y los datos abiertos

Datos Públicos vs Datos personales

Contexto Normativo en México (Jalisco) referente a datos abiertos
Módulo 2. Introducción a los datos Abiertos - 29 de Junio
Definición, características, atributos y principios de los Datos Abiertos

Formatos de Datos Abiertos

Ecosistema de Datos Abiertos

Demandas de Datos

Impactos y beneficios de los Datos Abiertos en la infraestructura y obra pública
Módulo 3. Apertura y calidad en los datos abiertos - 6 de Julio
Limpieza de los conjuntos de datos

Metadatos

Licenciamiento

Publicación y portales de Datos Abiertos de infraestructura y obra pública
Módulo 4. Comunicación, uso y aprovechamiento de datos- 13 de Julio
Potencial en el uso de datos abiertos

Casos de éxito en el uso y aprovechamiento de datos dentro de infraestructura y obra pública

Datos Abiertos para transparentar contratos y obras de infraestructura

Datos Abiertos para combatir la corrupción en la infraestructura y obra pública
Sobre The Trust for the Americas:
The Trust for the Americas es una entidad sin fines de lucro afiliada a la Organización de los Estados Americanos (OEA). Establecida en 1997 para promover alianzas público-privadas, The Trust ha implementado proyectos en 24 países y ha trabajado con más de 1,000 organizaciones en la región. Nuestras iniciativas buscan promover oportunidades educativas y económicas, así como la responsabilidad y transparencia del gobierno. Nuestra alianza única con la OEA nos permite tener acceso a los tomadores de decisiones dentro de la región. Esta asociación fundamental es la sobre la cual creamos redes sólidas en todos los estados miembros y el sector privado. A través del desarrollo de nuestra región, The Trust continúa contribuyendo a superar los desafíos promoviendo alianzas estratégicas que generan resultados sostenibles.
The Trust for the Americas es una organización sin fines de lucro 501 (c) (3) de la Ciudad de Washington DC.  
Visite: www.trustfortheamericas.org
Facebook: The Trust for the Americas Twitter: @Trust4Americas