The Trust for the Americas, affiliated with the Organization of American States (OAS) creates a brighter future for people across Latin America and in the Caribbean.
Our programs have helped more than 500 local organizations make lasting improvements to support vulnerable communities.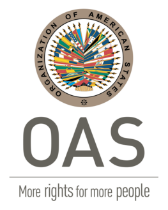 We work region-wide to reach communities and develop programs in 21 countries of the Americas and the Caribbean. Choose a country to see our local partners.